East Coast Gear Supply
»
Loctite

---
Loctite Categories

Here are some great Differential tools that make the job go much easier. Rear end work can be difficult with out the right tools.

We only use high quality gear oils. Here you can find ECGS recommended Lucas non-synthetic 85W-140 and other products that we use in order to correctly set up differentials and make them last!
---
Loctite
Products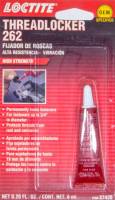 Toyota 8 inch rearend rear end axle differential tools,THREADLOCKER,High Temp High Strength Thread Locker- RED
Description:
This threadlocker is perfect for ring gear bolts and pinion nuts. It is also good for anything you do not want to back out. This is a 6ml bottle, convenient for someone who does a couple of differentials.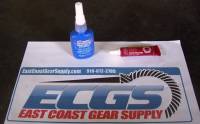 loose bearing,press,fit,rearend,rear end,axle,differential,tools,LOCTITE
Description:
This sleeve retainer is perfect for carrier bearings that are a loose fit or races that have a loose fit. Apply the compound to a clean and dry surface. It sets up in about 4 hours and permanetly...
More Details »
Item #:
TOOL-LOCTITE-RETAIN10ML