East Coast Gear Supply -
ARB Snatch Block / Straps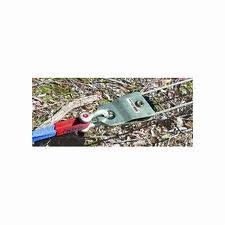 ARB Snatch Block / Straps
Browse ARB Snatch Block / Straps
Products
snatch,block,arb,off,road,arb snatch block,snatch block
Description:
ARB Snatch Blocks are made from the highest quality materials possible to withstand years of off road use and abuse. Snatch blocks double the pulling capacity of your winch or allow you to winch at...
More Details »
snatch,strap,arb,off,road,tow,strap,recovery,arb snatch strap,snatch strap
Description:
Snatch straps are designed with some elasticity so that they will stretch and recoil, assisting in vehicle recovery. ARB snatch straps are made from the highest quality nylon and are tested to NATA...
More Details »
winch,tree,saver,strap,off,road,arb,arb winch,tree saver
Description:
Don't wrap that winch cable around a tree, use a tree saver strap from ARB instead. Tree savers allow you to winch to trees and other stationary objects without damaging the tree or your winch...
More Details »
---
---
More About
ARB Snatch Block / Straps
ARB Snatch Block / Straps