East Coast Gear Supply -
AAM 11.5 Grizzly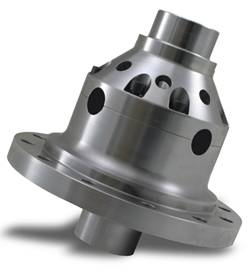 Browse AAM 11.5 Grizzly
Products
yukon,grizzly,locker,GM,AAM,Chrysler,11.5,YGLGM11.5-30,grizzly locker,Chevy,automatic,locker,locking,differential,aam11.5,AAM11.5-,AAM11.5-GRIZ-30,AAM11.5-GRIZ,GRIZZLY,gm11.5
Description:
YUKON GRIZZLY LOCKER , AAM, GM, Chrysler 11.5 30 Spline , All Ratios . The Yukon Grizzly Locker is a mechanical locking differential. It features a forged case and 8620 internals for maximum...
More Details »
yukon,grizzly,locker,GM,AAM,Chrysler,11.5,YGLGM11.5-38,grizzly locker,Chevy,automatic,locker,locking,differential,aam11.5-griz-38,gm11.5-38,38 spline
Description:
*Fits GM and Chrysler 11.5" with 38 spline axles *Patented internal design reduces common locker failures *8620 internals for added strength *Assembled in the USA The Yukon Grizzly Locker is...
More Details »
---