East Coast Gear Supply -
TOYOTA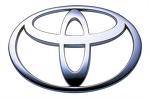 Toyota 4X4 gears, off-road ring and pinions, master install kits, pinion kits, mini install kits, axles, bearings, air lockers, solid spacers and more for your Toyota 4X4 or off-road truck or vehicle.
Select a Sub-Category
TOYOTA
Featured Products
YK T9.5, mkt9.5, t9.5-mik, t9.5, tundra, toyota, toyota tundra, tundra 9.5
Description:
This is a full set up kit to do the job right. It includes: Carrier bearings Pinion Bearings Pinion Nut Pinion Seal Crush Sleeve Pinion Shims Loctite Marking Compound...
More Details »
---