East Coast Gear Supply -
DIFFERENTIAL COVERS & GASKETS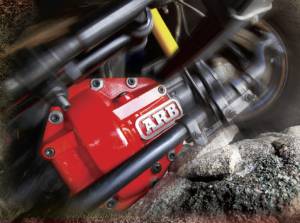 For the true hard core crawlers, all of our differential covers are the highest quality covers on the market. If your looking for pure brute strength and something you can weld, check out our specs on the Ruffstuff diff covers. They do not take prisoners but leave dust were rocks previously resided.
If your looking for serious differential protection, that looks awesome and is 100% engineered to not only protect your internals from rocks but also to protect your diff housing from the added strain of big tires and rigouros off-road use, check out the specs out our ARB diff covers and Rockcrusher diff covers. These diff covers were not designed over night eating a bag of cheetos.
Choose the diff cover best suited for your rock crawling and off-road needs.
Select a Sub-Category
DIFFERENTIAL COVERS & GASKETS
Featured Products
---