East Coast Gear Supply -
Transmission Rebuild Kits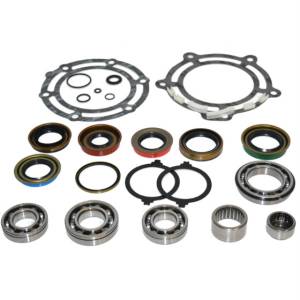 Browse Transmission Rebuild Kits
Products
Dodge chevy NV4500 5th gear nut,TR-NV4500-MK,T308RMK- RLMK,NV4500 Transmission Master Rebuild kit
Description:
Master Kits Include: -Main Bearings -Kevlar Synchros -Seals -Gaskets -Small Parts kit (Optional) These are the highest quality Kits available, with only factory equivalent replacement...
More Details »
samurai,zuk,tranny,transmission,rebuild,kit,off,road,105042-3-Kit,TG-SAM-TR-RBD,105042-3-KIT,Samurai Transmission Rebuild Kit
Description:
Kit to fully rebuild Samurai transmissions, '86-'90. Includes high quality Koyo and Nachi bearings, available with synchros. Ref# 105042-3-Kit
Limited Supply:
Only 1 Left!
---