East Coast Gear Supply -
AXLE SWAP PARTS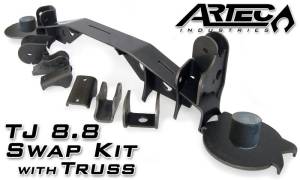 If you are swapping an axle here are some parts that can make the process easier.
Select a Sub-Category

Every part you will need for an 8.8 swap into your TJ,YJ, or XJ from one place. All parts listed in this section are kept in stock in large qty. We believe these parts to be not only the best quality but also the most cost effective.
AXLE SWAP PARTS
Featured Products
---