East Coast Gear Supply -
Transfer Case Gears and Parts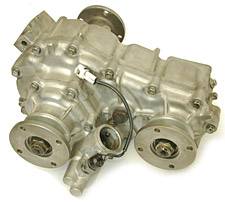 Browse Transfer Case Gears and Parts
Products
zuk,low,range,off,road,samurai,gears,TG-SAM-TC6.5,105004-3-KIT,Zuk 6.5 Gear Set,
Description:
Our gear sets are ideal for hardcore off road use in your Samurai. Gear sets feature a 6.5 to 1 lowrange ratio and a 1.7 to 1 highrange ratio. This allows you to run larger tires on the street...
More Details »
Limited Supply:
Only 0 Left!
spacer,samurai,driveshaft,off,road,soa,spoa,TG-SAMDS,105083-3-KIT,Samurai Driveshaft Spacer
Description:
Easy way to legnthen driveshafts on your Samurai after a spring over conversion. Bolt on installation, various widths available. Kit includes one spacer and hardware
samurai,shift,sheet,transfer,case,TG-SAMshifts,105034-3-KIT,Samurai Shift Sheet
Description:
Is your Samurai transfer case shifter caught in gear and you cant seem to shift it out? If so your shift seat is probably worn out and needs replacement. High quality poly replacement will last for...
More Details »
---