East Coast Gear Supply -
INSTALL KITS/ BEARINGS/ SEALS/ SHIMS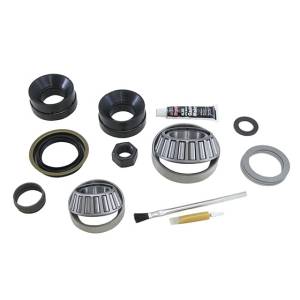 Browse INSTALL KITS/ BEARINGS/ SEALS/ SHIMS
Products
40011965 , c1007, ymsc1007, dodge, ram, dodge ram, 9.25, 9.25r, aam9.25, seal, inner, inner seal, inner axle seal
Description:
Fits Chrysler 9.25? front Front inner axle seal
aam,aam9.25,9.25,dodge,front,mik, master,master install,master install kit,aam9.25-mik,YK C9.25-F,aam9.25r,aam9.25r-,yk c9.25-f,c9.25,c9.25-f,
Description:
This is a full set up kit to do the job right. It includes: Carrier bearings Pinion Bearings Pinion Nut Pinion Seal Crush Sleeve or Preload Shims Pinion Shims Loctite...
More Details »
Chrysler, Jeep, 8.25, Dana, 60, D60, LubeLocker, lube, locker, differential, gasket, diff, cover, raleigh, durham nc, north, carolina, central, east, coast, gear, supply, transmission, stock, after, market, upgrade, d30, 30, d35, 35, d44, 44, d60, 60, for
Description:
Throw your RTV away! Designed for uncompromising quality and performance in high demand motorsports, LubeLocker Gaskets are without equal. Rock crawlers, drag racers, circle track, and desert...
More Details »
Item #:
DG:AAM9.25R-LUBELOCKER
---