East Coast Gear Supply -
Rebuild Kits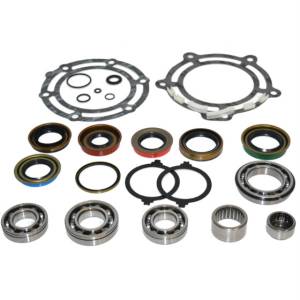 Popular Transfer Case Rebuild Kits and Parts
Browse Rebuild Kits
Products
Jeep dodge chrysler chevy gm gmc gmac 231 np-231 np new process transfer case t-case rebuild kit wrangler xj yj cherokee tj,TC:231-MRK-*,BK231
Description:
Complete Transfer Case Rebuild Kits Include: -Bearings -Seals -Gaskets or RTV -Chain -Fork Pads Please select the correct Rebuild Kit for you Transfer Case. Measure your input bearing if...
More Details »
toyota,case,rebuild,transfer,kit,gear,drive, 105001-1,TOY XFER CASE MINI,Toyota Gear Drive Transfer Case Minor Rebuild Kit
Description:
Kit to freshen up an old, leaky Toyota gear driven transfer case. Kit includes all seals, gaskets and bearings, except needle bearings. Uses OEM Toyota gaskets and high quality japanese bearings. Does not include output shaft nuts
Item #:
TOYGEARDRIVE-MINOR
Limited Supply:
Only 1 Left!
---