East Coast Gear Supply -
Install Kits & Small Parts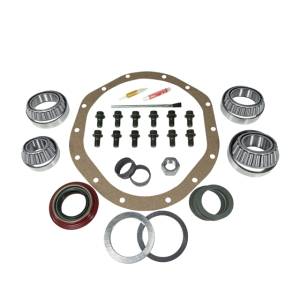 Browse Install Kits & Small Parts
Products
GM 9.5 12 Bolt Yoke Conversion Kit,GM9.5B-MIK,GM9.5B,GM9.5,GM,MIK,MASTER INSTALL KIT, YK GM9.5-12B
Description:
This is a full set up kit to do the job right. It includes: Carrier bearings Pinion Bearings Pinion Nut Pinion Seal Crush Sleeve or Preload Shims Pinion Shims Loctite...
More Details »
GM9.5, 9.5B, 12 BOLT, CHEVY, 1500, 2014, SPACER, RING, RINGER GEAR, RING GEAR SPACER, GM9.5B-RG-SPACER, GM9.5B-, GM9.5B-RG, GM9.5B-RG-
Description:
Conversion spacer GM 9.5 AND GM 9.76 12 bolt differentials, required for 3.08 AND 3.23 factory ratios! Or with Detroit True Trac or Dura Grip.
Description:
Pinion depth shim kit for Chrysler 8.75" with '42' or '89' case housing, Chrysler 9.25", GM 9.5" and Ford 10.25" Yukon shim kits are precision machined and tailored for each individual...
More Details »
---