East Coast Gear Supply -
2003 & Newer 4runner and GX470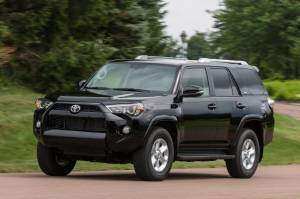 Browse 2003 & Newer 4runner and GX470
Products
Description:
Specially designed tool for installing the 8" bushing into the housing. Bushing pilots onto tool to ensure bushing is driven flush. Also with the option to add the seal installer puck. This...
More Details »
Replaces Needle Bearing Part # 90364-35010 and 90364-35008, BUSHING, T8, T8CS, TACOMA, VIBRATION, GROWL, BEARING, NEEDLE, NEEDLE BEARING, T8CS-, T8CS-BUSHING,
Description:
One Sintered PTFE Bushing, metal backed, bronze inlaid, PTFE coated CV axle bushing for Toyota 8" front clamshell differential. Fits all 05 to current year model Tacoma, FJ Cruiser, and 03 up...
More Details »
T8CS-BUSH-PULLER,TOYOTA 8" CLAMSHELL CV AXLE REMOVAL TOOL,Toyota 8" Clamshell Bushing  Removal Tool
Description:
This is removal tool ONLY, this allows one to easily remove the stock needle Bearing. For further information on the issue with the differential assembly please view our short tech video....
More Details »
---