East Coast Gear Supply
»
ECGS

---
Browse Toyota V6 - 2016+ Tacoma Auto Non-Elock
Products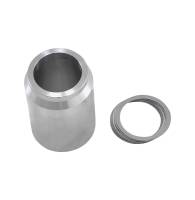 toyota solid pinion spacer,toyota crush sleeve,toyota gears,toyota gear,SS-TV6,140060-1-KIT,TOYOTA 8' V6/TURBO/ELD- SOLID SPACER
Description:
Protect your gear investment with one of these, keeps the preload on the pinion bearing, critical for rock cralwers, as a good smack from a rock to the pinion flange and it can crush the crush...
More Details »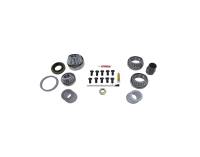 toyota gears, complete rebuild kit toyota 8 V6, toyota V6 rear end rebuild kit, seal, pinion seal, toyota pinion bearings bearing, toyota pinion seal, toyota pinion nut, crush sleeve, solid spacer, toyota shims,TV6-MIK-B,YK TV6,MIK,MASTER INSTALL KIT
Description:
Fits 2016 and Newer Tacoma Automatic Non-Elocker Only!! This is a full set up kit to do the job right. It includes: Carrier bearings Pinion Bearings Pinion Nut Pinion Seal...
More Details »